Hallo ladies,
I hope everyone had a wonderful and safe 4th of July!! It's not a holiday here so I had to work :( which pretty much sucked but oh well, but I wanted to show you my failed 4th of July mani. I don't like way it came out but had to time to change it!
My hand shook so bad while trying to draw the white lines GRRRRRR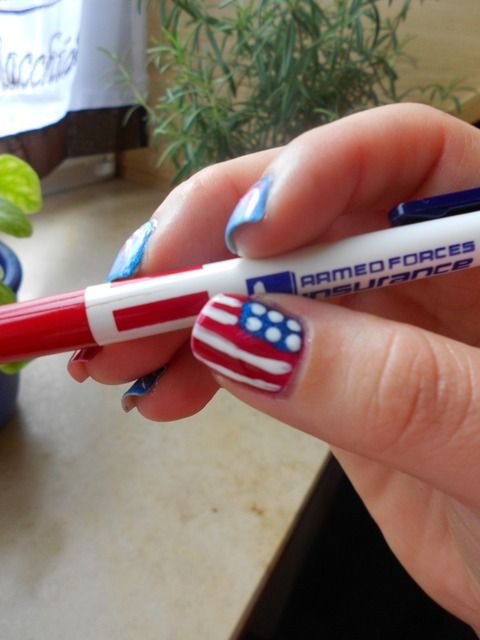 Did you do a 4th of July mani and if so did you get any compliments on it?
Thanks for looking,