Hallo all my nail polish lovers :)
I hope everyone had a nice weekend! I've been busy the last 2 week's with moving :( which I must say is not fun at all!! I've gotten so many new polishes that I need to get my butt in gear and start swatching them.
Today I have a water marble for you. This is my first water marble ever so I'm pretty happy with the way it turned out.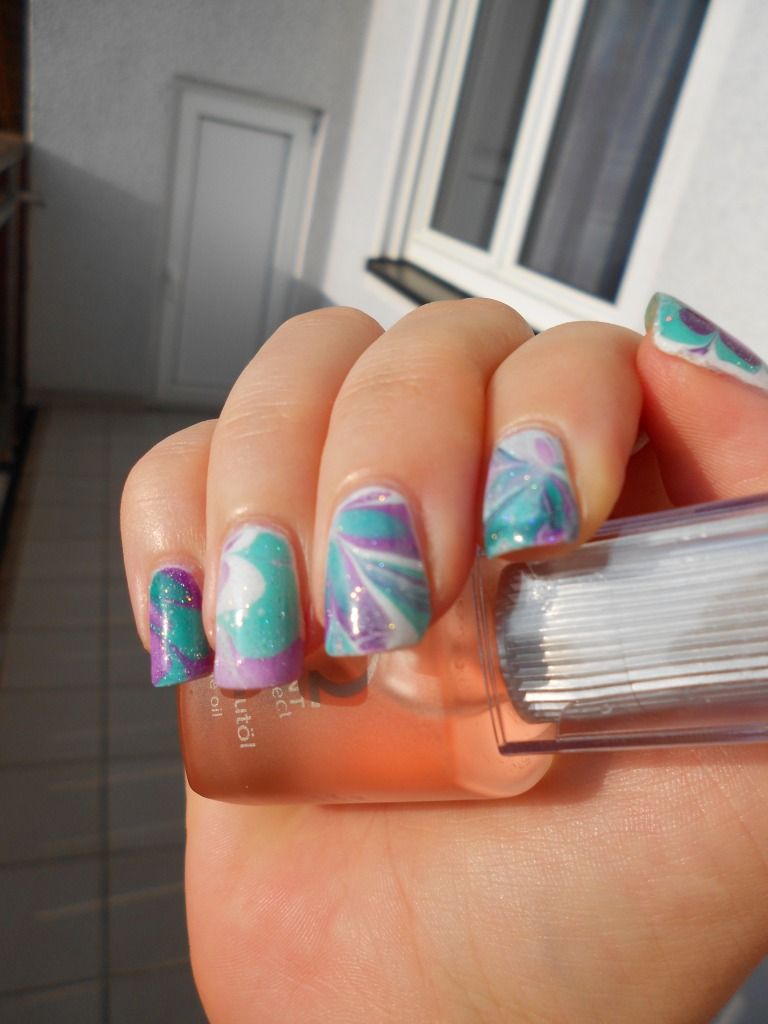 So what do you think? have you tried out a water marble and if so did you like the way it turned out?
Thanks for looking,