Hallo all you nail polish lovers,
Today I have a polka dot mani to share with you :)
Now that summer has finally come to Germany I can start using my neons, they are so much fun and get loads of attention. Neons are totally in over here from polish to clothes and even shoes @_@ I went clothes shopping last weekend and let me tell you the 80's are back. LOL
Ok so now back to my polka dots :D
For this mani I used:
P2 Ship Ahoi! Collection Pure White
ChG Flip Flop Fantasy
ChG Yellow polka dot bikini
ChG Sun Worshiper
ChG Kiwi Cool-Ada
Sinful Colors Dream On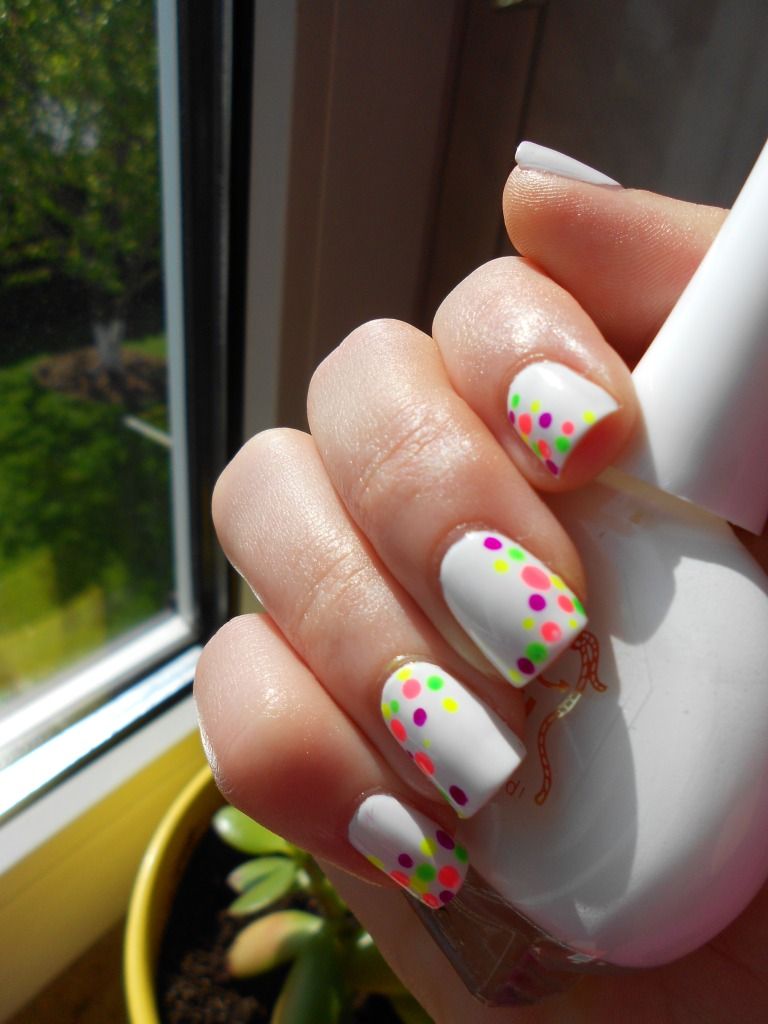 So what do you think about this mani? Are you into neons and if so have you used any this summer?